Pastor Lehman and wife Alisha came to California in the spring of 2013 to start Lighthouse Baptist Church. They started that Summer with 35 people, and met in the Holiday Inn express until they moved to their next location on the corner of Olive Av. and Tuolumne Rd. Two year later God opened a door for a bigger meeting place at their present location on Zeering road in Denair. Lighthouse Baptist Church now averages about 125 in the Sunday morning sevice, with a growing Sunday school and evening services as well.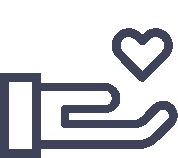 Your contribution is more than just a donation that keeps Lighthouse going. It's how we bring the gospel to Turlock, Stanislaus county, and the world through local community outreach and worldwide missions.
Sign up for our monthly newsletter to keep up with what's new at Lighthouse Baptist Church!