Pastor Caleb and his wife Bethany came to Denair in August of 2021 to become the 2nd pastor of Lighthouse Baptist Church, after serving for 13 years at a church in Southern California. They have been blessed with 4 kids. Lighthouse Baptist Church now averages about 125 in the Sunday morning service, with a growing Sunday school and evening services as well.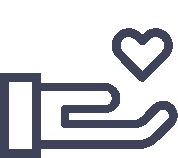 Your contribution is more than just a donation that keeps Lighthouse going. It's how we bring the gospel to Turlock, Stanislaus county, and the world through local community outreach and worldwide missions.
Sign up for our monthly newsletter to keep up with what's new at Lighthouse Baptist Church!